we woke up on saturday morning and took breakfast in kwai fong, then we started to go to guangzhou. after being there, first was going to a military hospital to do a small skin operation for my mom.
we went to the elderly house where grandma's living. we were nearly dead!!! why? a damned stupid driver just wanna make a u-turn and nearly hit our taxi by blocking our way. luckily the taxi driver was smart enough but he had a big mouth. we took the dinner with aunt and grandma nearby.
we went to aunt's house in clifford garden to sleep overnight. they are quite many foreigners living there and here is a picture of the undeveloped area of that garden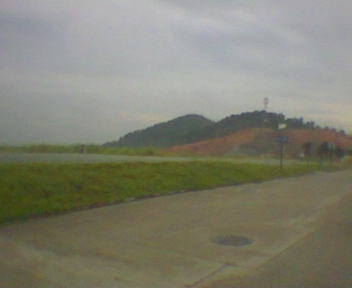 we saw
the olympic games
but unluckily it's too late to watch the table tennis match which hongkong team gets a silver medal! and also finished studying
lord edgware dies
. i slept around 1 am but not very good. woke up around 9 am and we had the brunch in a restaurant inside the garden. we took the train back to hongkong. the dirty northern stupid chinese sitting next to me nearly took my seat. damn him. and the stupid shenzhen station, it has only one way to leave (the escalator), so damn dangerous. before going home, we had the dinner in a shatin restaurant.
tomorrow i will go to the central government house.